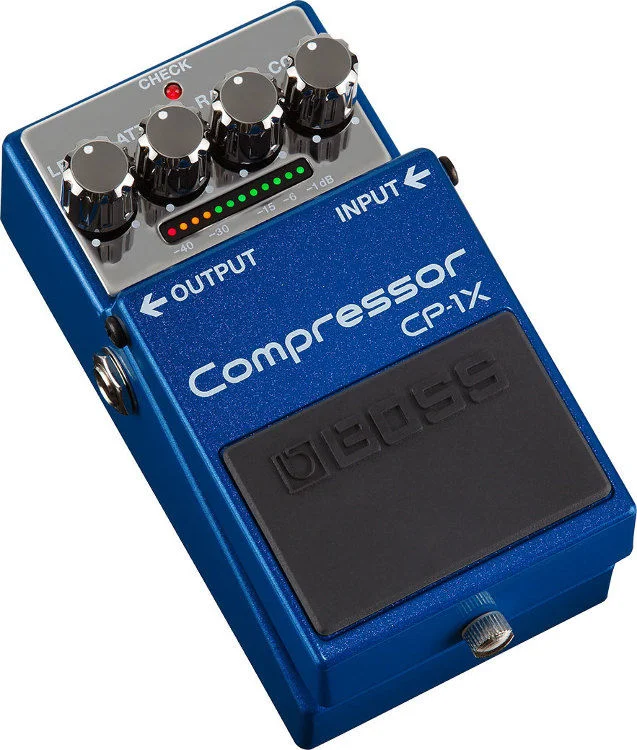 A classic pedigree
BOSS compressor pedals have been and continue to be found on countless pedalboards around the world. Their clear tone, ease-of-use, and nearly indestructible construction have made the CP series of compression stomp boxes classics. The CP-1X is the most forward-thinking iteration of these famed pedals. But even with all the power onboard, this compressor still boasts the familiar 4-knob control layout, transparent performance, and gig-ready build of it's iconic brothers.
Multi-Dimensional Processing
What separates the CP-1X from BOSS's other compressors is its digital Multi-Dimensional Processing. This intelligent design instantly analyzes the different aspects of your guitar's signal and applies the pedal's effect to each differently, ensuring the pedal performs in the most musical way possible. This also means that the CP-1X remains transparent at any setting.
18-volt internal electronics
Headroom is extremely important in a great compression circuit. That's why BOSS engineered the CP-1X with an internal voltage pump. What this means is, though you are able to use the standard (optional) BOSS 9-volt power adapter or 9V battery to power the unit, you'll receive the power needed to handle guitars that other compressors can struggle with. Active pickups, extended-range guitars, and acoustic-electric guitars are no problem, thanks to the pedal's 18-volt internal electronics.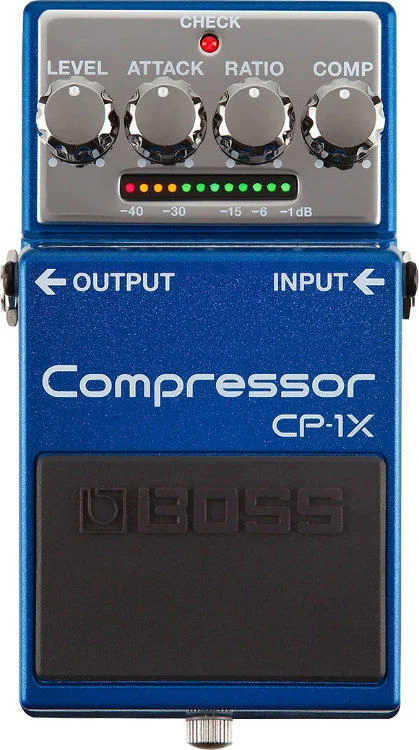 BOSS CP-1X Compressor Pedal Features:
Compression pedal featuring BOSS's Multi-Dimensional Processing
Easy-to-read gain reduction indicator
Classic BOSS comp pedal control layout
18-volt internal electronics offers high-headroom performance
Works with optional 9-volt BOSS power supply